Corporate & creative video production company based in Essex & London
​
Professional & reliable service offering bespoke video for individuals & small business
​
We provide corporate or creative video for your project or business, with 10+ years video production experience a quality result and top tier customer service is guarantied from start to finish.
We believe effective communication is critical to the film making process, and will work with clients through each stage of video production to fulfil their vision, ensuring top quality final product & quick turnaround with accurate time assessments for completion.

Affordable cinematic & stylised video, either for artistic, viral, or

corporate purposes. Ideal for self employed performers.
Beautiful ten minute highlight films showcasing the best of your day,
overlaid with crisp audio from speeches & ceremony. Essex & London.
Direction & logistics are a big part of making a music video,

a one-man-team makes the production faster, cheaper and more realistic for many bands.
Effectively conveys the unique experience of an immersive VR environment
Stylistic editing designed to up-sell your USP.
Capturing a live event means multiple cameras that record at the same quality,
with 2x Sony a7s & 3+ B camera's complicated sets can be filmed with ease.
In-depth and entertaining product reviews for unique and innovative products.
With high production value & attention to detail.
Viral-style & short form edits showcasing your corporate or informal event.
Perfect for building buzz around your niche.
Stylishly filmed & edited, a good product ad will retain attention,
showing off your design

and features in the best possible light.
Video Production Skills
Having worked on music videos, short films, documentaries, product adverts, live events, weddings & corporate promotions in and around London & Essex, vanloop can be relied upon to take on any task with confidence, delivering an affordable & accessible service, perfect for individuals & small businesses.
​
Unlike a large studio or agency, freelance video production companies must be proficient in every stage of the production pipeline. To create a high quality video requires:
​
- Conceptualisation, Story boarding & Scripting
- Asset acquisition, Music, Art etc
- Pre production, Location scouting, Permissions, Risk assessment
- Direction, Cinematography, Lighting, Camera Operation
- Editing, VFX, Motion Graphics, Title Cards
- Social Media, Marketing, Virality
- and most importantly; people skills!
​
There are many skills that go into corporate & creative video production, so it is critical to hire with expertise in mind. Failing to do so can result in long unexpected delays, bad communication & poor final results, a nightmare for any small business!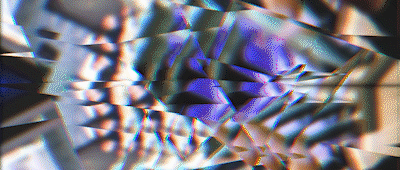 Location
Whilst primarily based in London & Essex, the lightweight nature of freelance video production enables global reach with rock-bottom logistical overhead. If you are requiring an affordable, reliable service but have nothing available locally, experienced self-shooting freelancers are the best solution.
​
If you're looking for a corporate or creative video production company, and require professional & reliable service,
please get in touch using the form below, or call +447896588651